California wrongful death claims aim to hold responsible parties accountable when their negligence or wrongful actions lead to the death of another person. However, the first step towards accountability for the loss of a loved one is to know who can file a lawsuit. An experienced California wrongful death attorney can help you understand the legal process and ways to maximize compensation.
Eligible Claimants for Wrongful Death in California
Immediate Family Members
Under California law, surviving family members have the primary right to bring a wrongful death claim:
Decedent's surviving spouse
Registered domestic partner
Children
Putative Spouses and Their Children
Putative spouses, those who believed in good faith that they were married to the deceased, and their surviving children may also file a wrongful death claim in California for financial support.
Stepchildren and Dependent Parents
Surviving parents who were financially dependent on the deceased can pursue a California wrongful death claim. Other minor children can also file wrongful death cases.
Others Who Can Prove Financial Dependence
Anyone who can demonstrate that they were financially dependent on the deceased may have the right to file wrongful death lawsuits in the state.
Distant Family Members
In cases where no close relatives exist, other family members like siblings or grandparents may be eligible to file a wrongful death suit.
Legal Representatives
In intestate succession, the personal representative of the deceased person's estate can file a wrongful death claim on behalf of the estate and its potential beneficiaries. You should consult with wrongful death lawyers to obtain solid legal representation following the decedent's death. Wrongful death action can be filed in addition to criminal cases where intentional wrongful acts by the responsible party caused the loved one's death.
Distribution of Compensation Among Multiple Claimants
When multiple eligible claimants exist in a wrongful death case, compensation is typically distributed according to California's laws on "wrongful death damages distribution." The primary objective is to fairly distribute the settlement amount among the eligible claimants. Here is a broad guideline:
Immediate family members (spouses, domestic partners, and children) typically have priority in compensation distribution.
If there are multiple immediate family members, they may share the compensation equally or in proportion to their financial dependence on the decedent's estate.
Putative spouses and their children may also receive compensation if they can establish their eligibility for the decedent's property.
Stepchildren and dependent parents may be eligible for compensation if they were part of the decedent's household.
Others who can prove financial dependence on the deceased, such as non-immediate family members, may have a claim.
Distant family members like siblings or grandparents may receive compensation if no closer relatives exist.
Ultimately, the court will consider the specific circumstances of a California wrongful death case and the relationship between the claimants and the deceased when determining compensation distribution.
Additional Factors That May Affect Eligibility of the Claim
Some other factors to consider include:
The strength of the evidence proving negligence or wrongful actions.
The deceased's contributory negligence, if applicable.
Whether the defendant has viable defenses for reasonable doubt.
The availability of insurance coverage.
The ability to establish financial dependence, if not an immediate family member.
Each case is unique, and these factors can influence the outcome and viability of a California wrongful death claim. You should consult with an experienced wrongful death attorney for a thorough evaluation of your specific case.
Statute of Limitations for Wrongful Death Claims
When it comes to wrongful death claims, time is of the essence. California's wrongful death statute of limitations sets a strict time frame within which these claims must be filed. In general, a person filing the claim has two years from the date of the person's death to initiate a wrongful death claim. This means that you need to officially start the civil procedure within this two-year window, or you may lose your right to obtain compensation altogether. There are certain exceptions to this:
The cause of death wasn't immediately apparent, and it was only later discovered that it was due to someone's negligence.
The plaintiff was a minor at the time of the death, which might extend the statute of limitations.
The defendant left the state or went into hiding, making it impossible to serve them with legal papers.
You should speak with an attorney without delay to ensure that the California wrongful death lawsuit is filed within the deadline.
Legal Challenges Involved in Wrongful Death Claims
Wrongful death claims are among the most legally and emotionally complex cases in the field of personal injury law. Here's why:
Multiple Parties: These cases often involve multiple parties, including the plaintiff, the defendant, and insurance companies.
Evidence Gathering: You may find it challenging to gather evidence to establish negligence or wrongful actions. You would require expert witnesses, medical records, accident reconstructions, and more.
Calculating Damages: Appropriate compensation for a wrongful death lawsuit in California needs to take into account lost future earnings based on average life expectancy, medical expenses, funeral expenses, burial expenses, lost household services, and emotional suffering.
Negotiations and Litigation: Negotiating with insurance companies or pursuing litigation can be time-consuming and demanding, especially for grieving families.
You may want to consider enlisting the services of experienced attorneys who are aware of the California Code of Civil Procedure to obtain maximum economic damages. Putative damages may also be sought for intentional wrongful acts in case of medical malpractice and car accidents among others.
How Can an Attorney Assist with the Wrongful Death Claim Process?
Experienced attorneys who possess a comprehensive understanding of the California wrongful death law and can help you file a lawsuit for economic and non-economic damages (as well as punitive damages in exceptional cases). Their knowledge and experience in wrongful death cases allows them to effectively ensure that all aspects of the claim are appropriately addressed. One of the primary tasks that your lawyer will take care of is gathering evidence. They will collect all pertinent information to construct a compelling case. This includes gathering witness statements, reviewing medical records, consulting expert opinions, and even arranging accident reconstructions when necessary. Your attorney's thorough approach will ensure that your case is built on a solid foundation. Your attorney will also take on the responsibility of negotiating with insurance companies. This is an important aspect of the legal process since a vast majority of wrongful death claims in California get settled out of court. You can ensure that insurance settlements are fair and comprehensive by having an experienced wrongful death lawyer on your side. If not, the attorney will take the claim to trial and make sure the insurance company follows California civil jury instructions.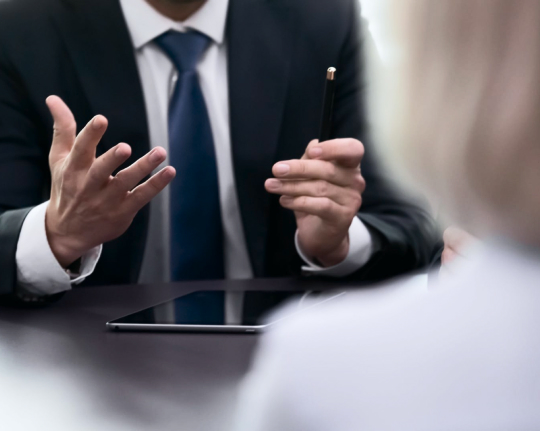 Our Skilled and Compassionate Wrongful Death Attorneys are Ready to Fight for You
The experienced wrongful death attorneys at the Law Offices of Brown & Gessell bring solid legal knowledge, negotiation skills, courtroom experience, and compassionate support to the table. If you lost a loved one to the negligent actions of another person, our lawyers can help you obtain justice and monetary damages. To set up your free consultation, call (209) 583-3938 or reach us online.