All too often, train accidents can be devastating, resulting in severe or catastrophic injuries. Trains can pose a serious threat to motorists and pedestrians, leading to nearly 6,000 train-car accidents in the United States yearly. Most of these accidents occur at railroad crossings and have resulted in about 600 deaths and more than 23,000 injuries. Due to the weight and speed of trains, it is no wonder that accidents involving them are physically damaging.
If you have been injured in a train accident, you need a skilled and compassionate personal injury lawyer in Stockton to help you understand your case and secure compensation for your losses. At Brown & Gessell, our train accident lawyers have decades of knowledge and skills in helping clients navigate the legal system, and we will not settle for anything less than you deserve.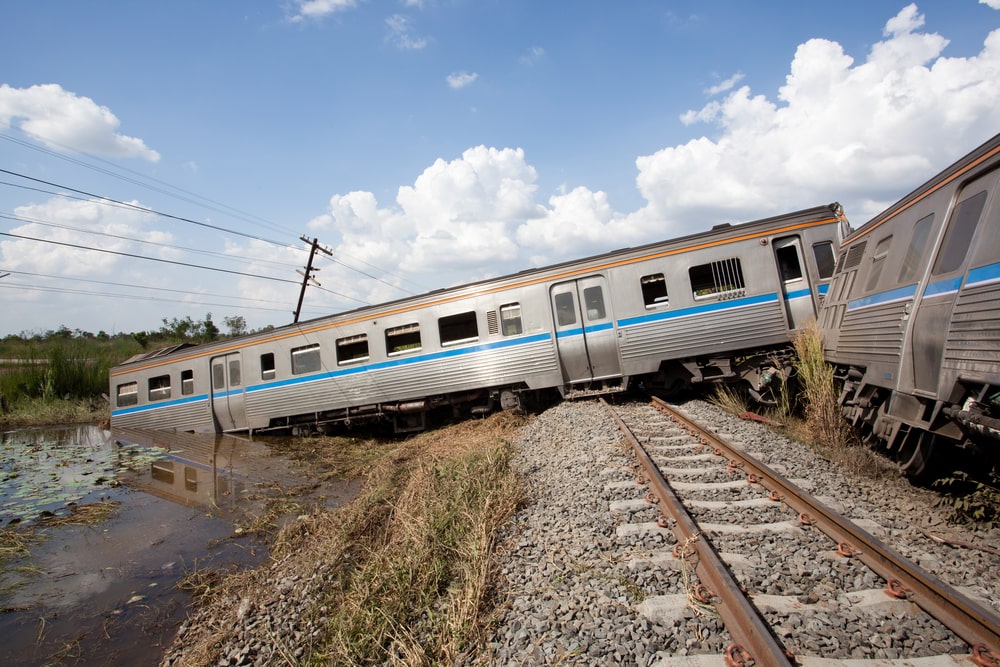 Who Is Liable in a Stockton Train Accident?
Train accidents make headlines because they often result in catastrophic injuries and fatalities. Whether you sustained injuries or a loved one was involved in a Stockton train accident, you can hold those responsible for your medical expenses, property damage, and other losses.
At Brown & Gessell, we know that the path to a fair settlement may be riddled with hurdles that may be difficult to overcome without the help of a skilled personal injury lawyer. Our train accident attorneys in Stockton are well-versed in the methods and tactics used by insurance companies to protect their profits. That is why we are ready to fight for you and get you the financial compensation you deserve.
Various parties can be found liable in a train accident, including the following:
The train company
The negligent railroad employee
The railway owner
The railroad maintenance crew
The negligent train operator
Property owners
Government agencies
Because California is a comparative negligence state, you must prove that the operator, train company, or other party was at least partially at-fault for the accident. You can take legal action and seek compensation if this is the case.
What Compensation Can You Recover in a Train Accident Case?
When a train accident injures you or a loved one, money cannot compensate for your losses and suffering. However, financial compensation can help ease the pain and cover the costs of your medical expenses, services, and living needs.
Because every train accident is different and every injury is unique, the type of compensation available in each case may vary. Our Stockton personal injury lawyers can help you determine what compensation you are eligible for, including:
Medical expenses and home health care costs: as large, fast-moving vehicles, trains can significantly damage individuals inside and outside the train in a crash. Those who are responsible for your injuries and losses can be held accountable to cover the costs of the train-crash-related medical expenses.
Medical monitoring: money to pay for CT scans, MRIs, or other screenings may be necessary. If you have suffered a spinal cord or traumatic brain injury and are at risk of developing additional problems, money to cover these costs may be sought.
Impairment of earning capacity: When involved in a train accident, the injuries sustained may be catastrophic. As a result, you may no longer be able to perform the physical or mental tasks your job requires. However, you may be able to seek some of your earning losses from the at-fault parties and their insurers.
Lost Wages: missing work due to your injuries can be stressful as expenses pile up, but you may be entitled to recover your lost wages through a personal injury claim.
Care costs: some injuries could be so severe that you might need ongoing help to handle everyday tasks, such as buying groceries, driving to your doctor's office, or doing the laundry. Depending on the severity and circumstances of your train accident, you could seek damages for life care.
Pain and suffering: such damages are meant to compensate you for the emotional and physical pain you have experienced due to the train accident.
Wrongful death: if someone dear has died, as a surviving family member, you may be able to recover wrongful death damages.
Generally, traveling by train is safe, but when accidents happen, they can be deadly. You may have a right to compensation if you have survived a train accident. However, it is vital to understand that various factors can contribute to the value of your claim, including the extent and type of your injuries, pain and suffering, or wrongful death.
Hire the legal services of our law firm for representation. Here at Brown & Gessell, our personal injury lawyers can help you receive what you are entitled to while allowing you to recover as fully as possible from emotional, financial, and physical trauma. We can investigate the accident and provide aggressive and compassionate legal representation through every stage of the proceedings. For proven legal strategies that get results, get in touch with us today.
Why Contact Brown & Gessell?
While the most preferred route to financial compensation is negotiation, if a fair agreement cannot be reached, our legal team at Brown & Gessell is ready to pursue every legal course of action against the responsible party to ensure that we obtain a favorable outcome.
Unlike some other law firms, our law firm only handles personal injury cases, leading to better service and results for our clients. We understand your challenges and difficulties due to your injuries and losses. That is why we will travel to your home, hospital, or any other location to meet with you and start the legal process. We provide our legal services on a contingency basis, meaning we do not charge a fee or seek reimbursement for advanced costs unless your personal injury case is won.
The sooner we can investigate your case, the better the chances of reaching a favorable outcome. Call us today to schedule a free consultation at Brown & Gessell.