Serving the Valley and
Northern California
Injured in an Accident?
- Protect Your Rights
When they break your trust...
- Fight Back
Defending Your Rights
When serious accidents that result in catastrophic injuries or death arise, the personal injury attorneys at Brown & Gessell will be there to represent you in your time of need. Along the San Joaquin River and the greater Northern California area, you will want an experienced personal injury attorney in Stockton to be by your side to help you move forward.
As Stockton personal injury attorneys, the Law Offices of Brown & Gessell take great pride in representing victims in the area for car accidents, wrongful death, and other personal injury cases. At our core, we value honesty, hard work, and dedication. It is our mission to give you our utmost level of personal attention in everything that we do.
If you or someone you love has suffered an injury through someone's negligence, contact us today to discuss your case. We will seek justice for your personal injury claim and work to recover the compensation you deserve.
What Are
The Most Common Personal Injury Cases
in Stockton, California?
Personal injuries will happen for many different reasons. Each case is incredibly unique, which means that you will need a personal injury attorney that understands the legal issues at hand. At the Law Offices of Brown & Gessell, our personal injury attorneys all have experience with a wide range of personal injury cases to help you.
Car accidents, medical malpractice, cycling accidents, defective products, and wrongful death cases are the most common in Stockton. These often result in injuries such as traumatic brain injuries, spinal cord injuries, fractures, and amputations.
The impact of these types of injuries may be lifelong. It is imperative that you work with a personal injury law firm that has the experience needed to fight for you. Contact Brown & Gessell today for your free consultation.
Why You Should Get Help

From a Personal Injury Lawyer in Stockton, California
It is a lot to deal with when you are suffering in pain from your injuries or grieving over the untimely loss of a loved one. You may be in a state of shock through it all as you try to deal with an insurance company that has not offered you sufficient financial recovery to adequately cover your losses.
The anger you feel is justified, and you are likely overwhelmed about what you need to do next or how to get back to normal after your accident. Your personal injury lawyers at Brown & Gessell may not be able to return your life back to the way it was before your personal injury occurred. However, we can promise that we will use our extensive personal injury expertise in preparing your case. In this way, we can help you and your family gain greater financial security in moving forward.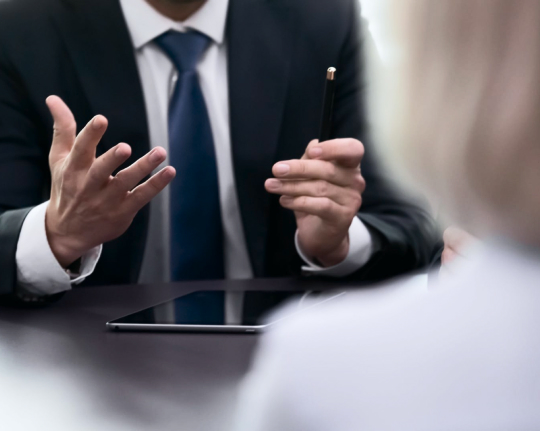 What Your Personal Injury Attorney at Brown & Gessell Can Do for You
Injuries from a car accident case, fall accidents, negligent property owners, and more can leave you in lasting physical pain. Additionally, your ability to work may be affected, which puts your financial situation at risk. These disruptions and worries about the uncertainty of your future are incredibly upsetting.
Brown & Gessell in Stockton will seek justice and work to restore security in your life after your injury. We will seek compensation on your behalf and help you move on with your life. Call us today for a free consultation and we will take action on your behalf with our extensive knowledge of the legal system and solid experience in handling personal injury cases.
When you work with Brown & Gessell, we offer:
Take Legal Action With Brown & Gessell
Accidents caused by a negligent party mean that you must take action. We will pursue the at-fault party in your case and fight for your rights. Our team of personal injury lawyers has extensive knowledge, experience, and resourcefulness that have gained successful results for our clients.
When navigating the legal process in Stockton, California, especially after such traumatic incidents, it is imperative that you choose an attorney that will seek compensation from the insurance company, medical care facility, or negligent person.
Determining the Value of Your Personal Injury
Claim in Stockton
Our personal injury attorneys at the Law Offices of Brown & Gessell can look at your medical records, expenses, and loss of income when preparing your personal injury claim. We can help you account for those expenses plus any intangible losses you may have suffered. In the event of fatal accidents, we will help you recover compensation for the emotional distress resulting from the loss of someone you love.
You may feel lost and alone during this time, however, our experience assures you that you will have a team of attorneys that will be by your side through it all. At Brown & Gessell, we will hold those accountable for their negligence and get you what you are legally entitled to from your injuries.
Testimonials
The Law Offices of Brown & Gessell was recommended to my family by a friend. We hired Mr. Brown to represent us. By hiring him, it allowed my family and I get through a difficult time. He went above and beyond to help my family. The staff are extremely professional and caring. We highly recommended the Law Offices of Brown and Gessel!
Using brown & Gessell was absolutely the easiest process, they are quick to respond, helpful and made the process from a tragic accident easier than ever. I highly recommend this company. I truly am thankful for the company and their efforts during my case!
Amazing people, Linda and the other secretaries are wonderful and Mr. Brown is an amazing lawyer. Made the process very easy to manage. Highly recommend.
I have lived and worked in Stockton and Lodi and recently I was injured and needed the services of a good injury accident attorney... I had no idea which accident injury law practice to choose to represent me. I remember searching on Google for "The Best" injury accident law firm. That is how I was fortunate enough to find the offices of Brown and Gessell. I was represented by Mr. Doug Gessell in an accident injury case and honestly I couldn't have been more pleased with the work Mr. Gessell did in securing a very favorable outcome for me. I would highly recommend Brown and Gessell attorneys at law if you have been hurt or injured. Their office is extremely professional and they offer the best service available in my humble opinion! Thank you so much Doug! Your the best!
Attorney Steve Brown and his staff treated me with respect, listened carefully and answered all my questions. They fought vigorously and successfully got the best result possible from the insurance company, and negotiated a reduction in my medical bills. Thank you Steve and team for all your hard work! I would recommend your office to anyone who had a personal injury, hands-down.
My husband and I would give the Law Offices of Brown & Gessell ten stars if that were possible. Mr. Brown is not only very professional, but he is also very assertive, aggressive, and has great integrity. His office staff is very friendly and professional. We absolutely recommend their services to anyone.
I was hesitant to pursue legal action following surgery, not knowing if that was the Christian thing to do. Yet, my life had been changed and my orthopedic surgeon wasn't offering to help with any of the medical expenses incurred now or in the future due to his negligence. After speaking with Mr. Brown, he assured me that a lawsuit was the course to take to make things right for the injury I had sustained. Not knowing how to proceed with such things, Mr. Brown guided me through the entire process, from collecting records and information, through court proceedings. His confident presence in the courtroom made me feel that I was being fairly represented. He took a personal interest in relieving my anxiety during an otherwise stressful period. Simply said, this is a man with integrity to do the right thing.
I wanted to thank Mr. Brown for the discussion that we had related to my accident/injury. He was very helpful and informative. He took notes of the issues and the concerns that I had. He provided feedback and information relative to my accident/injury. If you are in need of this type of service, I would talk to him.
My experience with Steve and his office has been amazing! Everyone is so friendly and on top of their work. Couldn't have chosen a better Law office than Brown and Gessell!
Contact Brown & Gessell for
a Free Initial Consultation
Most injury victims are not familiar with legal processes, especially when it comes to seeking compensation for injuries and losses. Along with grief and pain, it makes it hard for you to know exactly what to do next.
Call our Stockton law firm at Brown & Gessell today to get started on your case. We will work hard to get you compensation. We offer a free initial consultation that will help you to better understand your rights and the legal options available to you. There are no upfront costs for personal injury claims as our attorneys work on a contingency basis.
Let us resolve your personal injury case by getting started today. There is no obligation to work with us, however, the information you receive may be instrumental in getting the results you need. Brown & Gessell stands up for those who have been wronged. Let us stand up for you and set you free from the stress to move forward with your life.